THEE COLOR BLOCK'D SERIES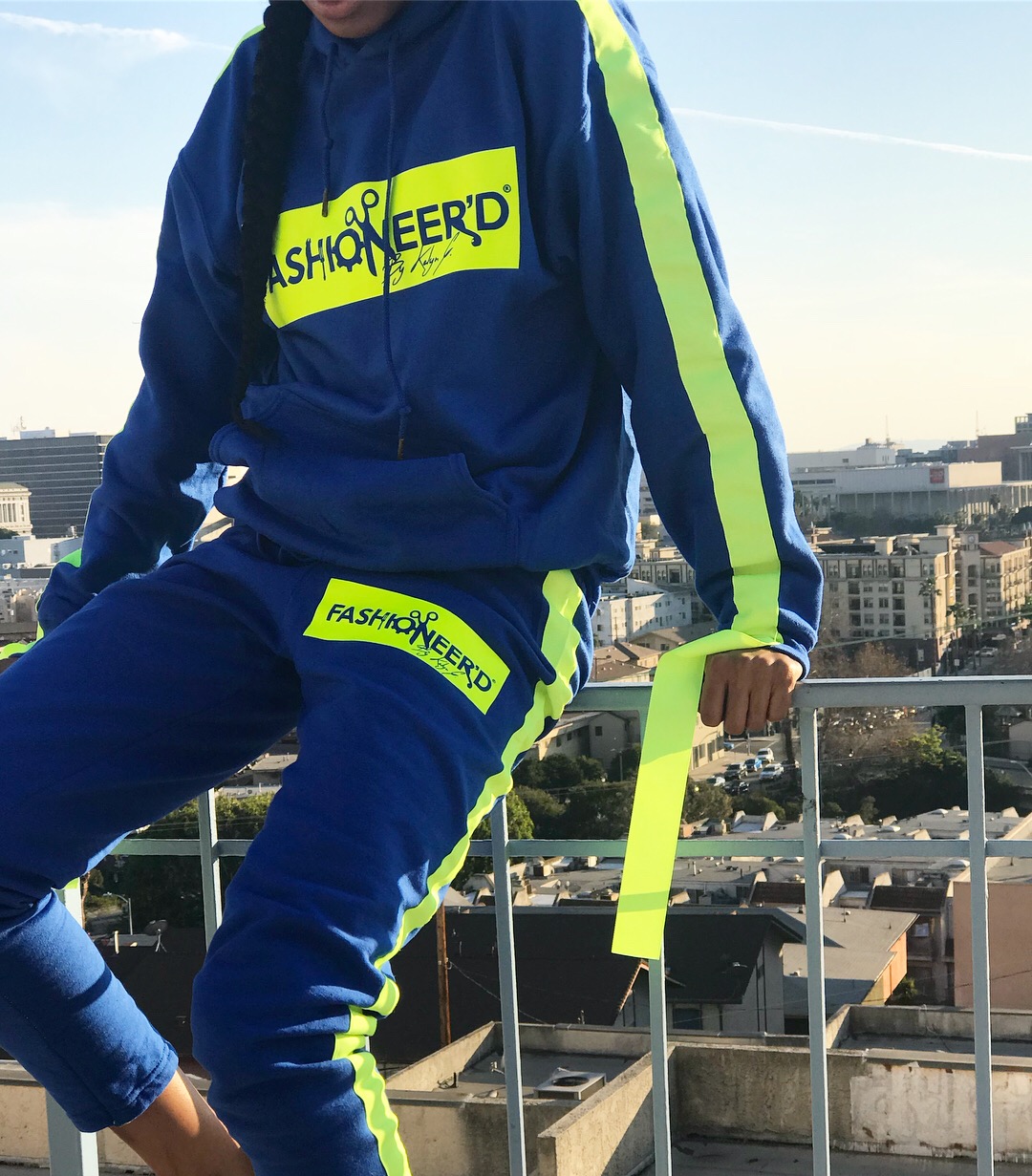 THEE COLOR BLOCK'D SERIES
A Bold color combination'd sweatsuit with vibrant Block'd Logo & coordinating neon stripes down out-seams of top and bottom. Extended stripe is optional. Unisex fit.
Fashioneer'd logo or Cozy Logo Are available for purchase.
Add "Thee Color Block'd Tee" for a complete look.
Please allow up to 3 weeks for your sweatsuit to ship out. Purchase the "Rush My Order" service for delivery by a specific date.